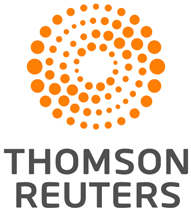 Thomson Reuters provides professionals with the intelligence, technology, and human expertise they need to find trusted answers.
We have partnered with Thomson Reuters on multiple digital strategy engagements:
Created a social engagement strategy for their financial line of business using Twitter and other collaboration platforms.
Led strategy for the company's internal community which now reaches more than 1million visitors a month.  This community won an Intranet of the Year award from Jive Software.
Worked across all the company's customer communities to help them leverage best practices, engage more deeply with members, and align strategy with operations.
Leader Networks was asked to work with the internal communications team to explore ways for the community initiative to enhance employee engagement, refine the operating model for supporting the community over time, and help to ensure that the social intranet strategy aligned with the strategic objectives of Thomson Reuters."
– Jen McClure, Senior Director, Digital and Social Media, Thomson Reuters