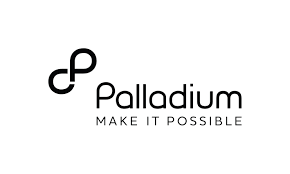 Palladium Group is a global leader in the design, development and delivery of Positive Impact— the intentional creation and measurement of enduring social and economic value. The firm works with corporations, governments, foundations, investors, communities and civil society to formulate strategies and implement solutions that generate lasting social, environmental and financial benefits.
We helped the Palladium Group develop its digital engagement strategy and online community. The company already had an "offline" community of senior professionals focused on strategy execution and related methods including the Execution Premium Process (XPP) and the Kaplan-Norton Balanced Scorecard.
The challenge was to introduce an online community that provided value to customers and yet was integrated with all other offerings.
"Leader Networks was, and still is an outstanding partner. Vanessa did a masterful job of educating us, and introducing industry best practices, while still being very open to the unique characteristics of our business. Vanessa is senior and savvy, and we brought her to Board meetings to help us introduce the concept. Equally, she is just as masterful at the operating level, working with us to design features and functions, to build marketing and member acquisition plans, to make smart technology choices, and to operate and moderate a community successfully. 

Vanessa just keeps on giving, well beyond what was defined in the Statement of Work; she really gives new meaning to the term, "partner." She helped us write job descriptions, hire staff, and train many of our consultants on the art of moderation and building their brand/business on line.

Not only has it been a pleasure working with Leader Networks, it has been an outstanding business decision, with her results exceeding our expectations. We are proud of our very successful Execution Premium Community (XPC), and it has taken a dedicated and committed team of professionals to make this happen. Leader Networks has been and will continue to be a part of our team as I cannot imagine that there is a partner in the industry that can deliver as fast, effectively, cost efficiently and enjoyably as Vanessa and her team." 
– Tricia Gilligan, Vice President Professional Services and Operations, Palladium Group