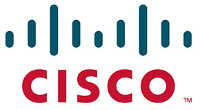 Cisco is the worldwide technology leader that has been making the Internet work since 1984. Its people, products, and partners help society securely connect and seize tomorrow's digital opportunity today.
We have worked with Cisco on multiple projects over the years – spanning digital strategy, social selling, partner and distributor marketing, and thought leadership content. Our work with Cisco has achieved numerous awards including Forrester Groundswell, SNCR Excellence in New Communications Award, and Content Marketing Association (CMA) finalist in best corporate ebook category.
Challenge
Cisco wants to transform how people connect, communicate, and collaborate – and the company practices what it preaches.  Case in point: Cisco's marketing and sales team sought to better understand the needs of its partners and distributors in Europe and Russia, with the goal of improving communication and collaboration, and ultimately increasing sales. Cisco brought in Leader Networks to help with this endeavor, based on our experience creating digital strategies for partner engagement and our social selling expertise.  The goal of our partnership was to:
Learn more about Cisco's EMEA partner and distributor needs, and how Cisco could meet these requirements through digital and social solutions
Help Cisco's sales reps embrace social selling techniques – so that their efforts could serve as an example for partners and distributors
Elevate and scale the social media prowess and influence of Cisco's EMEA marketing leadership team
Solution
Leader Networks and Cisco worked closely to craft several programs to engage Cisco's partners and distributors, as well as its internal sales and marketing team, and help them boost sales:
Partner enablement strategy – We conducted research to study Cisco's partner and distributor needs as well as their current use of social and digital sales techniques. We found that partners were enthusiastic about using social media to supplement their sales approach, but lacked the expertise to use digital channels.  Based on what we heard, we crafted a strategy to train and support Cisco partners on digital best practices and developed scalable engagement programs that would help them build their social selling capabilities.
Social selling strategy for Cisco sales team – To be successful with partners, Cisco knew it had to lead by example. We researched Cisco's current sales processes and developed a social selling framework to augment the teams' traditional sales methods.  Then, we developed scalable programs to empower the Cisco leaders who supported partner relationships (a train the trainer model), so Cisco could lead the way.
Custom ebook – We also created personalized programs and training materials for partners and Cisco sales reps, including an ebook entitled "Supercharge Your Sales Processes: Using LinkedIn and Twitter for Social Selling."
Hands-on training – At Cisco's Marketing Velocity Conference, Leader Networks presented its research findings and ran workshops to help Cisco sales reps build their understanding of social selling and how they could use it to build relationships and close deals faster.
Support for Cisco marketing leaders – We crafted a program to help Cisco's EMEA marketing leadership team increase their digital presence and share their thought leadership. The program spanned social media coaching and blog publishing.
Results
Cisco now has a deeper understanding of partners and distributors' needs and can meet them using a digital and social approach to increasing sales.  At the same time, Cisco has elevated its own team's use of social selling techniques.
Partners responded to the program with enthusiasm – in fact, there was a +7000% increase in engagement with Cisco's official partner Twitter handles in EMEAR (@CiscoPtnrEMEAR and @CiscoDistEMEAR).
The program was also a huge hit internally – the social selling strategy and training materials developed in EMEA are now used across Cisco, with the company's Virtual Sales organization, and in the U.S.
Cisco's Virtual Sales Team has increased its Social Selling Index (LinkedIn's measure of a salesperson's social sellingskills and execution) by 35% as a result of the social selling program.
Our social selling ebook – "Supercharge Your Sales Processes: Using LinkedIn and Twitter for Social Selling" – received a Commendation of Merit from The Society for New Communications Research at The Conference Board and was a finalist in the Content Marketing Institute's annual awards.
Cisco's EMEA marketing leadership team published dozens of well-received blog posts, increasing their social influence, amplifying their thought leadership, and strengthening Cisco's brand.
Leader Networks delivers a unique, and highly valuable, combination of research, consulting, coaching, and content.   Vanessa DiMauro is a social business guru, and I would highly recommend her firm to anyone who needs deep insight, sound digital strategies, and winning solutions to their most pressing business challenges.– Dr. Christine Bailey, Director, Marketing, EMEA and Russia, Cisco
And here are some perspectives on our additional work with Cisco:
Cisco launched a Services Planning wiki called The Collaboratory. The goal of this internal initiative was to enable greater productivity across hundreds of virtual planning team members, and to accelerate decision-making speed for services' top executives.While still in beta, we looked to Leader Networks to help us build our engagement model and, as a result, subsequent use of the Collaboratory increased by over 80%. Within a year of launch, The Collaboratory won the "Collaboration Project of the Year Award" at Cisco.Ed Baum, Vice President of Planning + Bold Initiatives, Cisco Systems
Our team's experience with Vanessa was stellar! We needed help to understand our users' needs and come up with an engagement plan to build a strong community (of approximately 8000+ users) for our collaboration platform. Vanessa was extremely thorough in her research and analysis for the user engagement plan that she presented. Her recommendations helped us grow the community by 200% within a few months! I highly recommend Vanessa.Manoj Sinha, Customer Experience, Cisco Systems