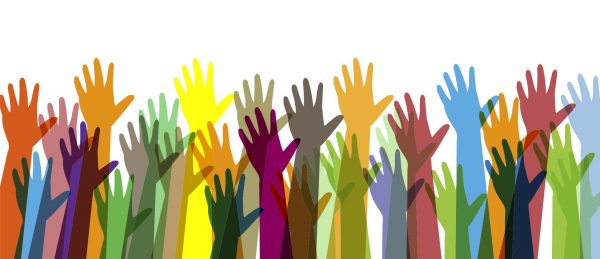 The Net Promoter Score (NPS) is a metric that has become popular as a method of quantifying brand promoters, calculated by evaluating the numerical responses to the question "How likely are you to recommend this product to a friend?" on a 1 to 10 scale.  Though the method of calculating the NPS has its criticisms (as detailed here), NPS is a helpful start to understanding how your users feel about your brand. Digging deeper, a vibrant online community can provide much valuable insight into the sentiments beyond the score itself, giving your company a clear path forward for improvement.
It is important to understanding the sentiments fueling your company's NPS so that you can identify directions for growth. Therefore, it is critical, as emphasized by Anna Pogrebniak, to delve beyond the basic NPS question by following up with "WHY did you give that score?" An online community can further help you identify the reasons for users feeling the way they do; you likely already have a treasure trove of answers to this "why" question. Using my experience as a community builder, here are some tips for using your online community to get valuable insights beyond the NPS itself.
3 NPS Recommendations for Community Managers
1. Harvest Your Forums
Check to see if you already have user sentiment from your existing online community or forum. Q&A forums likely have user opinions embedded as questions and answers about products or processes. Gather those insights and associate them with the NPS reports. Then act on the findings. For example, fix the problems that cause complaints, improve your processes that users are confused by, and/or augment the feature that users expressed positive experiences with.
2. Prompt for Sentiment
If you have a forum, but not many insights about your products on your forum, ask for user sentiment! Launch a discussion or start an entire forum category for product feedback and ideas. Yes – this step requires you to be prepared for some negative feedback – but negative feedback is vital for improvement.
3. Test the Passives
The "Passives" (NPS = 7/8) will likely overlap with "Lurkers" in your community (those who read the forums but are neither incited to complain nor inspired to praise publicly). In order to convert them to promoters, reach out to these members and test propositions to make them more passionate about your company.
For example, test the hypothesis that these passive customers are passive BECAUSE they are not using all the features of your product. Offer to match them with your more advanced users or send them inspiring case studies of best practice use cases of your product. After embarking on this initiative, measure NPS again and note if any improvement occurs.
Whether you already measure NPS or are considering it, you should be hungry for the deeper insight this metric provides. Your online community can assist you in going a step further, digging beyond the NPS itself to discover the reasons why users feel the way they do . Combining the power of your online community with careful analysis and a follow-up action plan can enable you to improve user sentiment and brand promotion.