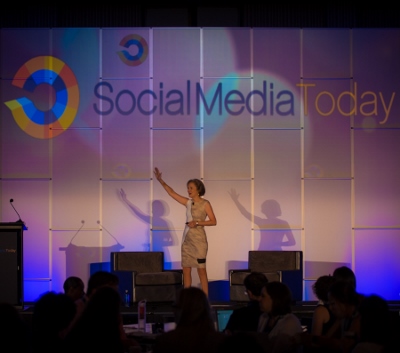 Visionary. Witty. Feminist. Beautiful. Passionate. Loved.
Robin Fray Carey danced on the stage of life. She changed created the social media industry. Her family and her work were the passions that drove her to become the industry icon she was.
She had the power to convene.
Robin's life was a testament to what she believed in. In the past few days, following the announcement of her tragic, premature death, the social media wires have lit up with stories from the people she helped and inspired. And, I'm sure, this is just a small fraction of the many lives she impacted. She accomplished so much in her career and influenced so many it is impossible to represent her large body of work. But here are some examples that represent her legacy:
Robin Carey was the first to start an online site dedicated to bringing together the voices of those who cared about advancing digital impact. In 2007, she founded Social Media Today, LLC, a suite of B2B communities that connected large organizations with people they wanted to influence. She started her career in traditional media and saw the potential for digital engagement to change the nature of relationships between buyers and sellers –well before it was apparent to most anyone else.
Under the Social Media Today umbrella, she launched the first large scale conference for the industry, The Social Shake-Up. The Social Shake-Up is the best and biggest independent conference for enterprise social. She included community on the agenda before it was a popular topic, because she knew that community embodied the essence of social. Once again ahead of the curve, this year's conference will include a global and cultural impact track because Robin believed it was important and wanted to bring it to the forefront.
Robin Carey took a stand on women's equality. Many of you might not have noticed, but from the first Social Shake-Up onward, most of the speakers were women, by design. Robin gave freely of her time and funds to issues of social good. She served for years on the board of the Women's Refugee Commission. She mentored many aspiring young women and helped them develop their own voices. To quote Brene Brown, she learned and taught "courage by couraging."
Robin Carey had an infectious fire in her belly and was a force of nature. She was fearless and fierce, quick to laugh, always impeccably dressed, and a fountain of random facts. She loved her family so very much and spoke of them often. She took pride in her trusted team at SMT. She was a globe trotter who didn't suffer fools, and usually ran massively late without apology. She was my dear friend and partner in crime. The world will miss her and her vibrant, life-giving ways. Thank you, Robin, for shaking things up.